Discover the Power of EFT - 3 Day Intensive Training Program
Professional and Personal development in the use and application of Emotional Freedom Techniques
Next Session: October 13-15, 2017
in Markham, ON, Canada
Where: Park Inn by Radisson, Markham, Ontario, Canada
Join us for 3  days of fun and intensive training in Emotional Freedom Techniques. Gain access to one of the most popular and highly sought after alternative health trainings in the world. Learn the fundamentals behind tapping on specific points and their connection to significant improvements in health, wealth and relationships.
---
Who Should Attend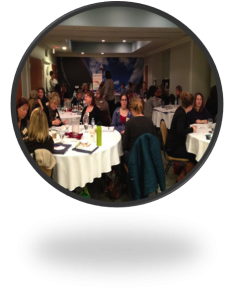 Psychologists
Psychotherapists
Social Workers
Doctors
Nurses and other Medical Personnel
Teachers
Life Coaches
Massage Therapists
Reiki Practitioners
Acupuncturists and other Energy Healers
 Wellness and Fitness Coaches
People wishing to become an EFT Practitioner
Individuals interested in learning EFT as a self-help tool for their own healing and personal development.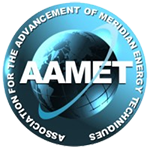 The National EFT Training Institute "DISCOVER the POWER of EFT" is also an AAMET accredited training program which includes Level 1 and 2 EFT training. Nancy Forrester is the only EFT Master Trainer of Trainers in Canada and a highly sought after educator, psychotherapist(retired), speaker and coach.

NEXT TRAINING INTENSIVE DETAILS:
When: Fri/Sat/Sun October 13-15, 2017
Steps:  Fill out online Application
(Refresher repeat registration available at reduced investment) 
Pre-Training - PART 1
Pre-Training Instruction and Packages
Get Student Access to Download Training Materials Online
3 Day Live Intensive - PART 2
3 Full Days of Training
Fri: 9am – 7:30pm
Sat: 9am – 7:30pm
Sun: 9am – 4pm
In-Class Manual and Worksheets
Post Training Support Group - PART 3
4 LIVE on-line/tele-calls over 8 week period:
TUNE IN WITH TAPPING follow-up group support program is an **optional** way to fully integrate the depth of possibilities of EFT into your life and work.
BONUS: TUNE IN Call Replays are made available in the Online Student Portal
INVESTMENT for Program Training Package
$750 CAD (plus 13% HST)
Transformation Testimonial from Past Attendees:
"It's like a 3 day Spa Retreat or personal makeover, literally, for your Life!" Natalie Musial
"I recommend this course to ANYONE, whether you want to enhance your client practice or just to grow on a personal level. It's helped me to overcome major obstacles from the past in unexpected and terrific ways." Karen Hilts
"While not my first experience with EFT, this was certainly my most profound. The simplicity of the technique lets anyone feel better. But the level of knowledge and insight Nancy shared, really exposed a depth I wasn't expecting." Anna Betel
Select Your Training Date & Register
---
---
CANCELLATION POLICY: Workshop payments are non-refundable, however up until 2 weeks prior to the workshop, they can be transferred to someone else or credited toward the current cost of an upcoming workshop offered by NANCY FORRESTER