Matrix Reimprinting 4 Day Weekend - April 2018
Presented by NeftTI
Featuring Craig Weiner and Alina Frank
2 day Matrix Reimprinting workshop:  April 6 & 7, 2018
2 day Matrix Reimprinting Specific Issues: April 8 & 9, 2018
Join us in Markham, Ontario for 4 incredible days!
Register and Get Early Bird Savings
Details Below!
2 day Matrix Reimprinting workshop:  April 6 & 7, 2018
Matrix Reimprinting EFT is a brand new Meridian Tapping Therapy that everybody is talking about. It is effective for the treatment of emotional or physical issues, it can also be used to manifest your goals and dreams. It is an extension of the evidence-based mind body technique EFT (Emotional Freedom Techniques)
Like it's predecessors, Matrix Reimprinting EFT also uses the Traditional Chinese Medicine meridian system that has been used in acupuncture for thousands of years. EFT has a long and impressive history of resolving physical and emotional health issues. The way it works is that you bring to mind and verbalize, in a specific manner, an issue that you want to work with.
At the same time you tap on points on your meridians with your fingers, and this releases stress and trauma from the body's energy system, allowing the body-mind to return to a healthy physical and emotional state. Results for EFT have always been phenomenal, and have far and reaching positive consequences for our Western medical model of healing.
So how does Matrix Reimprinting EFTdiffer from this already established technique? Well, having evolved from EFT, it also contains some important differences. For example, in conventional EFT tapping on meridian end points is used to take the emotional intensity out of a past memory. What you are left with is to be able to recall your most traumatic and stressful life memories without any emotional disruption or stress, which is obviously extremely useful, as negative past memories keep the body in a state of stress and can contribute to disease. However, with Matrix Reimprinting EFT the memory is actually transformed. You can go into any past memory, say and do what you wished you'd said and done, bring in new resources, and create and transform the picture you have of that memory.
In Matrix Reimprinting we see these past negative memories as being held as pictures or holograms in your body-field. Until you transform them you keep tuning into them on a subconscious level and they affect your health, your well-being and your point of attraction. Changing the pictures creates both physical and emotional healing, and enables you to attract more positive experiences into your life. And by tapping on the meridians of the body at the same time, the process is accelerated.
It is important to recognize that this process is very different from denying what happened. From a quantum physics point of view we have any number of possible pasts or futures, and it is simply tuning us into one that is more resourceful, whilst releasing the stress and trauma that we hold in our body-mind and body-field, due to traumatic life events.
Matrix Reimprinting has grown into a whole host of exciting protocols, including ones which transform:
Addictions
Phobias
Allergies
Negative core-beliefs
Birth traumas
Relationships issues
…and many more.
You can work with your past and your future and also enhance your work with the Law of Attraction. Matrix Reimprinting also goes hand in hand with other healing modalities such as life coaching, hypnotherapy, counseling, psychotherapy, all types of bodywork and energy work, and so on.
Whatever techniques you use in your practice, having a tool that helps you to quickly transform life traumas enables the body to return from a state of stress so that healing can take place.
However, you don't need to be a practitioner to benefit from Matrix Reimprinting. It is a tool that can be self-applied and you can learn to use it on yourself to release emotional and physical issues, and to enhance your life situation. Whatever you situation in life, this cutting-edge therapy can support your personal transformation.
Prerequisites for taking Matrix Reimprinting
Having taken any of the following:
AAMET EFT Level 2 and above
MTT level 2 and above
AMT EFT level 2 and above
EFT Universe level 2 workshop
Completion of Gary's basic certification and above
Extensive studying of Gary's DVD's and practice with clients
If in doubt please contact us for a quick evaluation.
Location
Park Inn by Radisson
555 Cochrane Drive
Markham, ON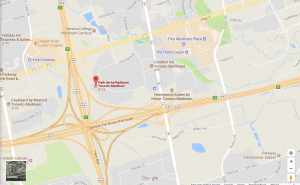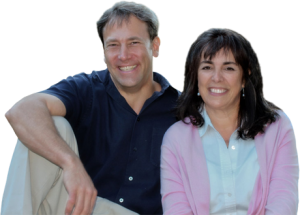 Craig Weiner
As an international trainer in EFT and Matrix Reimprinting and Trauma work, Craig travels and trains with his wife Alina, supporting practitioners and licensed health care practitioners to obtain their certifications for AAMET and Matrix Reimprinting International.
His private coaching specializes in supporting tapping practitioners, life coaches, therapists/counselors and alternative health care providers who see their practice and business and a deep vocational calling to their work but are not thriving to the degree they know is possible.
Alina Frank
Alina Frank first witnessed the mind's ability to facilitate physical healing while practicing as a postpartum doula. Seven years later, she discovered EFT and used it to heal herself of a serious illness and to radically improve her life circumstances. Based on her personal success with EFT, Alina established a private EFT practice and received her EFT training from EFT founder Gary Craig in 2006. In 2007, she received trauma-specific EFT training from Rabbi Legomsky, director of Israel Trauma Care. Alina received EFT Universe trainers training from Dawson Church and learned Matrix Reimprinting from founder Sasha Allenby in 2010. She is now also an EFT master trainer and master trainer of trainers for the world's largest EFT association, AAMET. Alina earned her master life coach certification from the American University of NLP and has been rated the number one EFT practitioner, an independent review site, since 2009.
 2 Day Matrix Reimprinting for Specific Issues: April 8 & 9, 2018
---
Register  Early to receive the $39 discount up until 30 days (11:59 PM, March 8, Eastern time, CAD) prior to the start date of the workshop.
Pre-requisite: Matrix Reimprinting 2 day training
---
The 
Matrix Reimprinting for Specific Issues
 course is an additional two day training and may be taken upon completion of the Matrix Reimprinting Basic workshop. So much is taught at the foundational level in the initial course that not all the techniques are able to be practiced and this is a fabulous opportunity to have more time to practice, learn more and feel more confident in applying Matrix with others.
Specific Topics include:
Phobias and Allergies
Working with Others Using Surrogate Techniques
Ancestral Healing
Breaking Habits and Addictions
Working with Physical Pain and Serious Illness
Sex and Relationship Challenges
Upon completion of the 4 day training (2 days of the Basic Foundation Matrix Reimprinting training AND the Matrix Reimprinting for Specific Issues training), you will be given access to an online exam. Successful completion of the test will qualify you as a certified Matrix Reimprinting practitioner. (Viewing the online videos is still recommended but not required for certification)
Accommodations
The Park Inn by Radisson offers special room rates of $80 CAD/per night when you book your room under "NeftTI".  There are other hotels in area that charge $175.  It is recommended to book your room early to ensure close accommodation at the special rate.
Contact:  (905) 479-5000 
Continuing Education Credits

Canadian Counselling and Psychotherapy Association
Continuing Education credit for this program is awarded by the Canadian Counselling and Psychotherapy Association for 12 CEC hours. Forms are available upon request to applicants to claim credits. Non-members, there is a $30 administrative fee. CCPA members - no fee
Other Continuing Education Credits / USA
Continuing Education credits: 12 approved CEs are available with at least 2 weeks notice prior to workshop (additional $25 to be paid at door upon registration).
Continuing Education credit for this program is awarded by Commonwealth Educational Seminars (CES) for the following professions.
Marriage and Family Therapists: Commonwealth Educational Seminars (CES) is entitled to award continuing education (CE) credit to Marriage & Family Therapists (MFTs) in the following states: AL, AR, AZ, CA, CO, CT, DC, DE, FL, GA, HI, ID, IN, IA, KS, ME, MD, MO, MT, NE, NH, NJ, NM, NC, OR, PA, RI, SC, SD, TN, TX, VT, VA, WA AND WI, WY. CES maintains responsibility for this program. MFTs attending this program will receive 12 hours of continuing education credit.
Social Workers: CES, provider #1117, is approved as a Provider for Social Work Continuing Education by the Association of Social Work Boards (ASWB) www.aswb.org, through the Approved Continuing Education (ACE) program. CES maintains responsibility for the program. ASWB Approval Period: 10/5/15 through 10/5/18. Social Workers should contact their regulatory board to determine course approval. Social Workers participating in this course will receive 12 clinical continuing education clock hours.
Licensed Mental Health Counselors, Licensed Clinical Mental Health Counselors, Certified Professional Counselors, Licensed Professional Counselors, Associate Professional Counselors, Licensed Professional Clinical Counselors: Commonwealth Educational Seminars (CES) can grant Continuing Education credit for the above listed professions in the following states: AZ, AR, CA, CO, CT, DE, DC, FL, GA, HI, ID, IL, IN, IA, KS, KY, ME, MA, MO, NE, NH, NJ, NM, NC, OR, PA, RI, SC, SD, TN, TX, UT, VT, VA, WA, WI and WY.
Nurses: As an APA approved provider, CES programs are accepted by the American Nurses Credentialing Center (ANCC).
These courses can be utilized by nurses to renew their certification and will be accepted by the ANCC.
Every state Board of Nursing accepts ANCC approved programs except California and Iowa, however CES is also an approved Continuing Education provider by the California Board of Registered Nursing (Provider # CEP15567) which is also accepted by the Iowa Board of Nursing.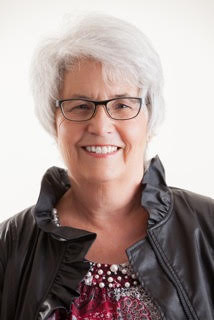 Your Host: Nancy Forrester
Nancy Forrester is Canada's only accredited Master EFT Trainer of Trainers and is the founder and CEO of the National Emotional Freedom Techniques Training Institute in Canada. (www.NeftTI.com). NeftTI offers gold standard training and certification in EFT to current and aspiring helping professionals.
She is a Clinical Member of the Ontario Society of Psychotherapists(now retired), leadership coach, corporate consultant, award-winning entrepreneur and multi- 6- figure business owner.
Nancy has been a pioneer in the emerging field of energy psychology for the past 20 years and is an internationally renowned leader in teaching how to integrate mind/body/spirit techniques into practical and powerful strategies that get REAL RESULTS for REAL people.
She holds MBA, B.Ed. and B.Sc. degrees as well as graduate level diplomas in individual and couple therapy. Her private sessions, workshops and programs are highly sought after for their cutting edge content delivered in Nancy's clear, encouraging, joyful and compassionate style.