Manifesting an Extra $2K This Month with Nancy Forrester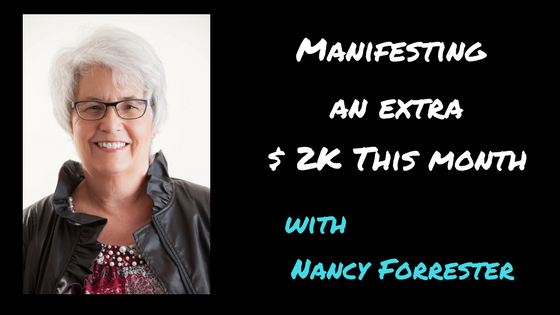 Tune in to this powerful and inspirational conversation between Dr. Jen Cincurak, ND and Nancy Forrester.  Nancy shares her wisdom from over 40 years in the healing and personal development field - culminating in the 3 E's that are essential for health and happiness.  This interview includes a practical guided intention exercise focused on 'experiencing $2000 of unexpected additional income over the next month.  If you'd like to have that experience too - listen in!
Nancy Forrester  has an MBA, BEd, BSc designations and is a Clinical Member Ontario Society of Psychotherapists (Retired), Accredited Master EFT Trainer of Trainers (AAMET International)and the Executive Director of the National Emotional Freedom Techniques Training Institute.
LISTEN NOW: click play button below