Discover the Power of EFT
A 3 Day Intensive Training Program for Clinicians at Masters Level
Professional and Personal development in the use and application of Emotional Freedom Techniques
Who should attend?
You must have at least a Master's degree in psychology with any of the following designations
Certified Canadian Counselor (CCC)
Registered Psychologist R. Psych
MSW
When: March 16-18, 2018
in Calgary, Alberta, Canada
Join us for 3  days of fun and intensive training in Emotional Freedom Techniques. Gain access to one of the most popular and highly sought after alternative health trainings in the world. Learn the fundamentals behind tapping on specific points and their connection to significant improvements in health, wealth and relationships.
---
What is EFT Tapping?
Emotional Freedom Techniques (EFT) is an evidence based, mind body therapeutic modality that brings significant value to trauma informed practice
EFT is a therapeutic method that is highly effective for the stabilization and safety stage of trauma work
EFT is a powerful strategy for gently and thoroughly resolving the trauma or distressing event that the client brings to therapy
EFT is a remarkably effective self-help tool for stress management
It combines a gentle touch with mindful and vocal attention to thoughts and feelings
EFT involves tapping with our own fingertips on acupressure points on the hands and face while temporarily focusing on the issue we wish to resolve
These studies show that EFT is a highly effective self-empowerment strategy
It speeds up, anchors and expands the benefits of various psychotherapeutic, medical and coaching interventions
Benefits of EFT
EFT has a wide-spread professional acceptance as an evidence-based practice supported by the American Psychological Association (APA) for continuing educations for its members
Over 100 research studies have been published in peer reviewed journals summarizing the effectiveness (see Application of EFT below)
Acupoint tapping is a necessary ingredient in the strong effect sizes demonstrated in the clinical trials of EFT and other acupoint tapping protocols
EFT/Tapping protocols produce clinically beneficial shifts in stress chemicals and gene expression
EFT facilitates gentle, rapid results through its innovative blend of cognitive, behavioural, affective and somatic therapies combined with self-application of eastern acupressure techniques.
Application of EFT
Research has demonstrated that EFT/Tapping protocols are effective in the treatment of:
Depression
PTSD
Anxiety Disorders
Food Cravings and Addictive Behavior
Pain
Reducing physiological symptoms
Potential Outcomes
The effects of EFT are long lasting
A tool that your client can take with them to manage their anxiety and other overwhelming feelings
You will find that many of your clients experience faster, gentler and more permanent improvements
EFT will not only provide value to your clients, but also offers compassion fatigue protection for clinicians.
 Nancy Forrester and Carol Fredrik Interview:
EFT from a Clinician perspective - EFT Unplugged
---
CANCELLATION POLICY: Workshop payments are non-refundable, however up until 2 weeks prior to the workshop, they can be transferred to someone else or credited toward the current cost of an upcoming workshop offered by NANCY FORRESTER
TRAINING DETAILS:
When: Fri/Sat/Sun March 16-18, 2018
Steps:  Register with Payment using the registration info below
Pre-Training - PART 1
Pre-Training Instruction and Packages
Get Student Access to Download Training Materials Online
3 Day Live Intensive - PART 2
3 Full Days of Training
Fri: 9am – 7:30pm
Sat: 9am – 7:30pm
Sun: 9am – 4pm
In-Class Manual and Worksheets
Post Training Support Group - PART 3
4 LIVE on-line/tele-calls over 8 week period:
TUNE IN WITH TAPPING follow-up group support program is an **optional** way to fully integrate the depth of possibilities of EFT into your life and work.
BONUS: TUNE IN Call Replays are made available in the Online Student Portal
INVESTMENT for Program Training Package
$750 CAD (plus 13% HST)
---
Location Details
Event Venue and Accommodations Info:
2335 Pegasus Rd NE, Calgary AB T2E 8C3
Meeting Room for Training:

Vista A/B
Room Rates - Limited Block - Book Early

$119/night + applicable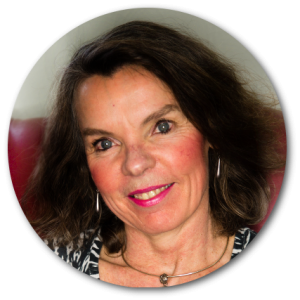 Hosted by Carol Fredrek
Carol Fredrek, MA, R.Psych
Registered Psychologist
 Carol Fredrek is a Registered Psychologist in Calgary Alberta.  She has been practicing in the mental health field for over two decades.  She has been in private practice in Denver, Colorado for over 8 years and has taught at Regis College in the United States and at Mount Royal University.  Carol has a dedication to helping people through their personal journey, and Emotional Freedom Techniques has been an effective therapeutic approach that has been effective for many of her clients.  Her specialties are eating disorders, emotional eating, disordered eating, body image, trauma, and anxiety disorders.  Carol is committed to her profession, which is apparent in her bringing this training to Calgary, specifically for those in the mental health field who have a masters degree.
Healing Matters Psychological Services
healingmatters.ca
Trainer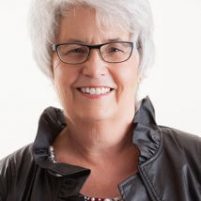 Your Trainer: Nancy Forrester
Nancy Forrester is Canada's only accredited Master EFT Trainer of Trainers and is the founder and CEO of the National Emotional Freedom Techniques Training Institute in Canada. (www.NeftTI.com). NeftTI offers gold standard training and certification in EFT to current and aspiring helping professionals.
She is a Clinical Member of the Ontario Society of Psychotherapists(now retired), leadership coach, corporate consultant, award-winning entrepreneur and multi- 6- figure business owner.
Nancy has been a pioneer in the emerging field of energy psychology for the past 20 years and is an internationally renowned leader in teaching how to integrate mind/body/spirit techniques into practical and powerful strategies that get REAL RESULTS for REAL people.
She holds MBA, B.Ed. and B.Sc. degrees as well as graduate level diplomas in individual and couple therapy. Her private sessions, workshops and programs are highly sought after for their cutting edge content delivered in Nancy's clear, encouraging, joyful and compassionate style.
"Energy psychology techniques and procedures can bring about remarkably rapid changes in the way people feel and move through the world."
Bessel A. Van Der Kolk, MDD Medical Director, The Trauma Center, Brookline, MA
"I was first trained in EFT when it was originally introduced by Gary Craig in the mid 1990's. It was then considered as only a stress management strategy that the therapist would teach the client so that they could use it on their own, but it could do so much more therapeutically. I had been considering an advanced training in EFT for almost 1 ½ years, and finally went to Toronto for a 3-day training by Nancy Forrester, Executive Director, NefTI. I am so grateful that I had the integrity as a Psychologist to ensure that I was using EFT correctly, particularly when I had been reading about the research that supported its effectiveness in so many areas. There was no sound research a decade ago. There have been studies that have compared EFT Tapping with EMDR, with similar outcome results. I highly recommend training in EFT, and don't recommend that you use what is on the internet. It is only a small portion of what EFT can do for clients."
Carol Fredrek, Registered Psychologist,
Private Practice, Calgary, AB
---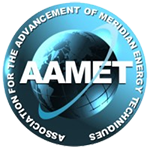 The National EFT Training Institute "DISCOVER the POWER of EFT" is also an 
AAMET
 accredited training program which includes Level 1 and 2 EFT training. Nancy Forrester is the only EFT Master Trainer of Trainers in Canada and a highly sought after educator, psychotherapist(retired), speaker and coach.
Full Payment for 3 Day
$750.00 Regular Amount + 13% HST
= $847.50 (Total Payment in Full)
Deposit for 3 Day
20% Deposit @ $150 plus 13% HST
Total Deposit: $169.50 CAD
Remainder will be invoiced. To be paid in full prior to training date.