EFT Unplugged Feat. Carol Fredrek
1.

EFT Unplugged Feat. Carol Fredrek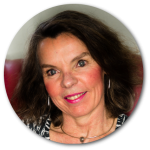 EFT Unplugged Video Series, Nancy speaks with Carol Fredrek about using EFT on a Clinician level.
In today's conversation (20 minutes), Canadian Psychologist Carol Fredrek and I talk about her work with EFT.  Carol is a Leader in the field of mental health and trauma informed counselling.   She has over 2 decades of experience working particularly with anxiety disorders, eating disorders, PTSD and relationship issues.
 Carol says, "I believe in the effectiveness of EFT.  Done skillfully it allows clients to reprocess difficult material and brings lasting results.  I'm enjoying the experience of integrating EFT and EMDR."
In fact, Carol believes so fully in the effectiveness of EFT that she is sponsoring a DISCOVER the POWER of EFT training in Calgary for psychologists and masters level clinicians.  Current Dates are March 16,17,18, 2018 and registration is open now.  (see Workshops and Trainings for future dates)
Enjoy the Conversation!