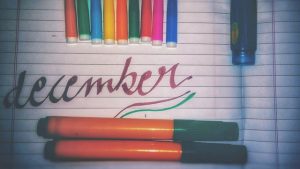 Tapping for Holiday Stress – Kerry Garnier
Contributor: Kerry Garnier
The holidays and the time leading up to them can be very stressful. There are so many factors, that it can be hard to separate them out in order to address them. And they all play a role in increasing our daily stress-load.
This interactive video looks as some common stressors that come up before and during the holidays. I talk through and then tap down these stresses, so that you can experience a more relaxed holiday
time with family and friends.
You may find that tapping with this video is all you need to do to take the stress out of the holidays. But you may also find that you need to do more.
I invite you to join me in my NEW Facebook group: the Seriously Happy Educators Forum where I am running a daily DECEMBER HAPPINESS CHALLENGE. Each day we are engaging in quick, fun and easy ways to reduce stress and increase happiness.
The Facebook group and the challenge are FREE to opt into, my holiday gift to you. I'm hoping to see many of
you there!
Here is the link:
https://www.facebook.com/groups/seriouslyhappyeducatorsforum/
Learn more about Kerry Garnier